Exia Repair-剎那堅持理念之明証! (MG)
That's why I've sold my SHCMpro
! Still waiting for a brand new version of Exia by another modeler.
This time I invite bro 星斗市民 as the modeler. He is very good at applying weathering effect with 80s feel! See his cool work in his blog.
【加相】Exia Repair-剎那!堅持理念! (MG)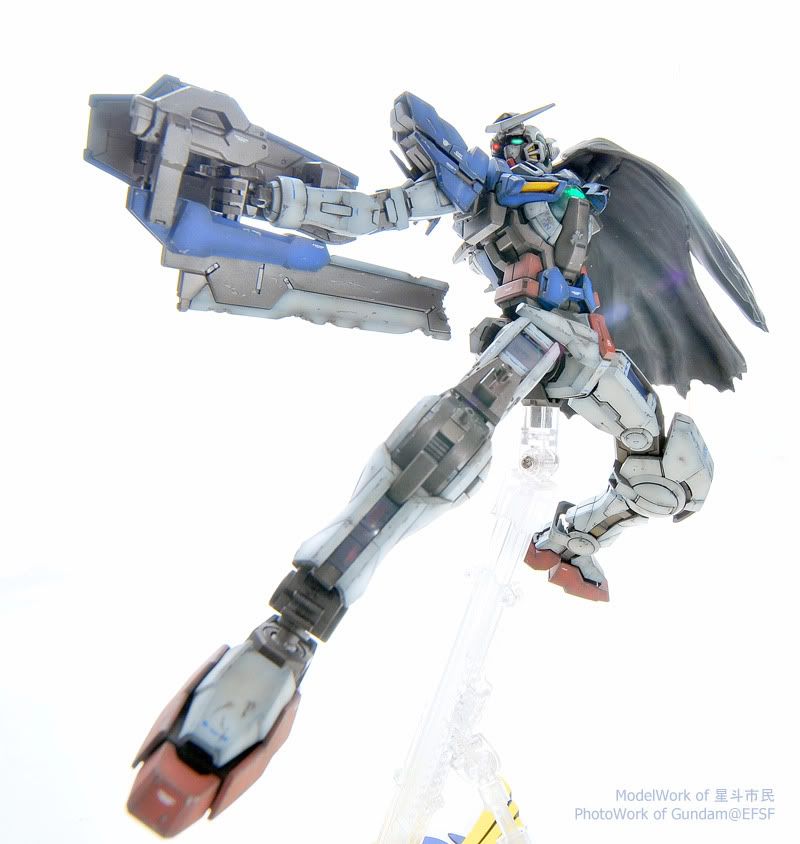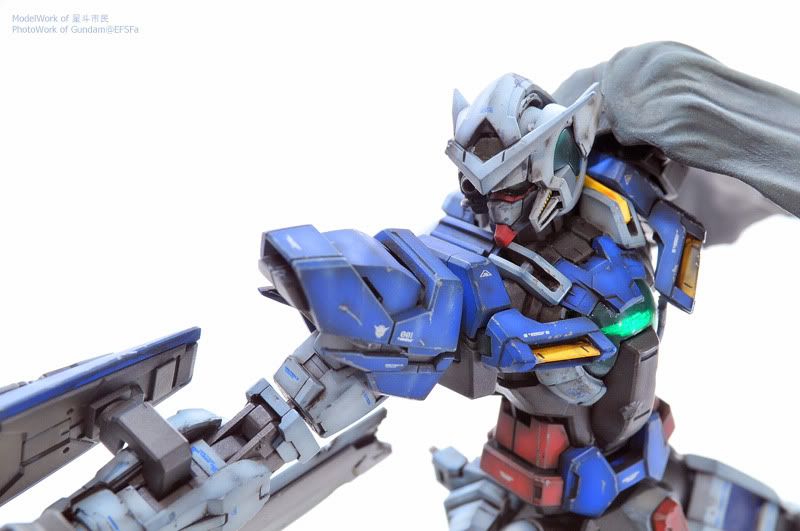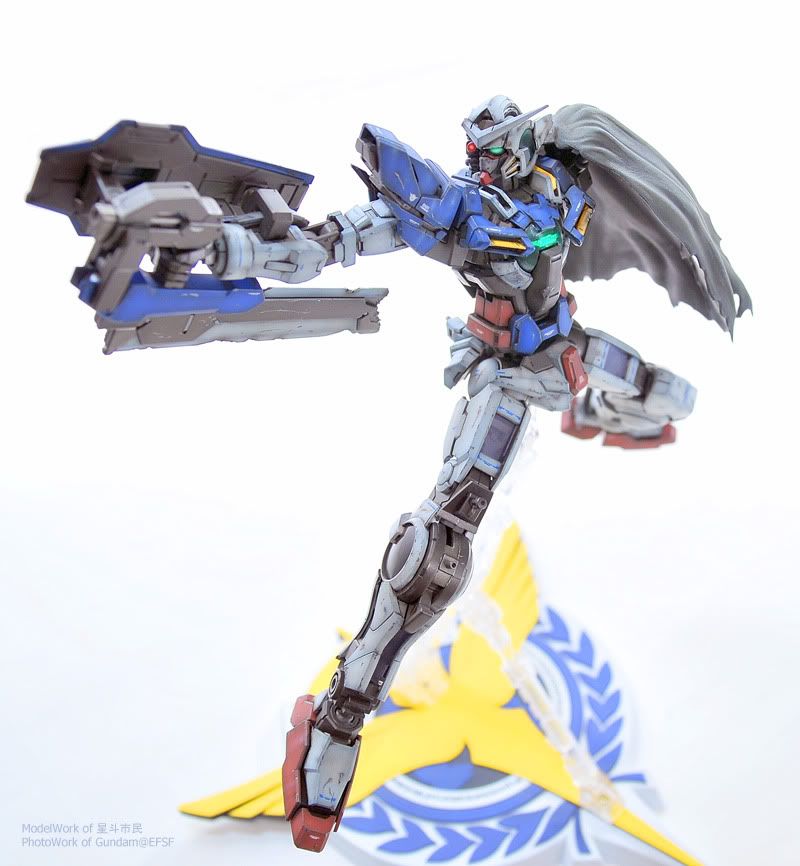 This pic show the real lighting of the eyes.(other pics are by PSD) Quite OK, yet still finding some trick for improvement...
Stay tune for more pics as well as the clean version!