another fit version is coming out soon.. It seems nice with good overall proportion.
Sculpter Nataku used MG freedom for the frame.. so I think it's not a full kit..
IMO, it is inspired by the SCM Ex outlook
See the feel? inspired by this, agree?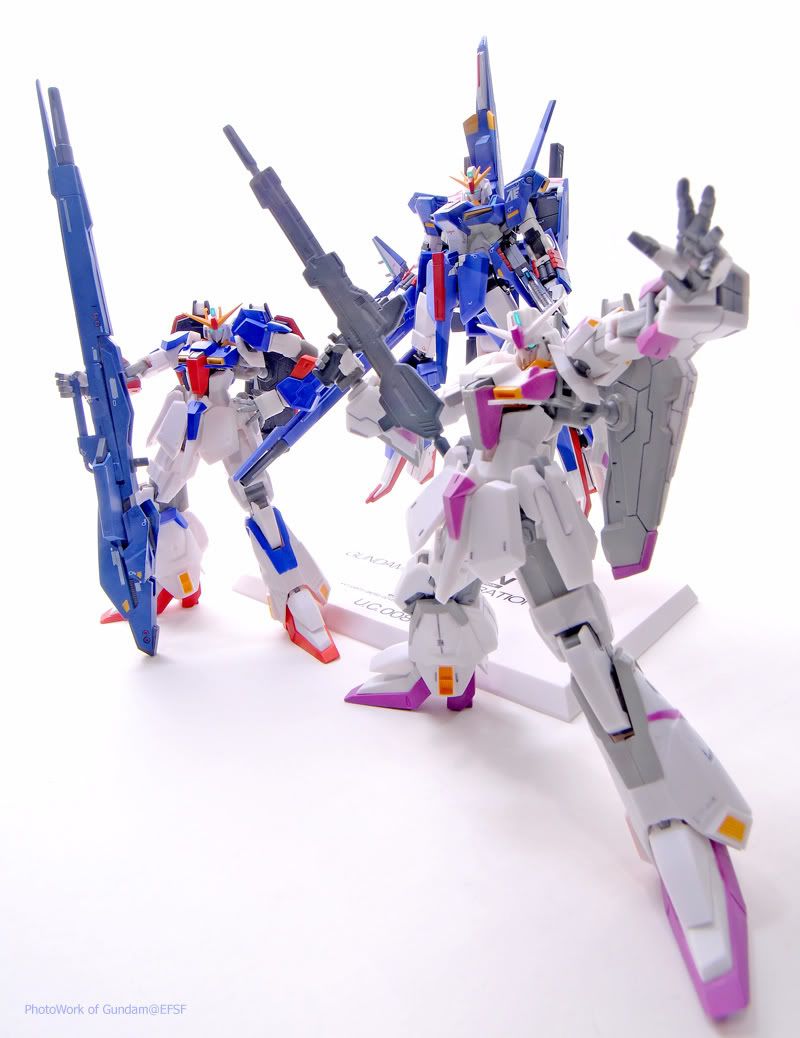 It should be my thrid Amuro Zeta Gundam, my expected color scheme should be the original Green Diver version!
the original Green Diver version- ourple red tone! I will amend the grey parts into silver grey! :)
Continue to enjoy this VP version...
it will only be distributed by VP in Oct, so, recast by HK shops, then invite modeler to build for me...
the completion date of my Z 3 -Green Diver should be in 2010...