我的 2008 自選 有FEEL 選集
Not top 10 or anything, I intended to choose some pphotoworks with feeling & share will all friends :)
Don't just glance the pics, also read my words & ur responses are my motivation!
1) GFF- the dead end & reborn
GFF, the series that brought me back to the Gundam figure world, goes to dead
end, I hope the GFFN will re-energize the whole series
Zeong- the end of Zeongraphy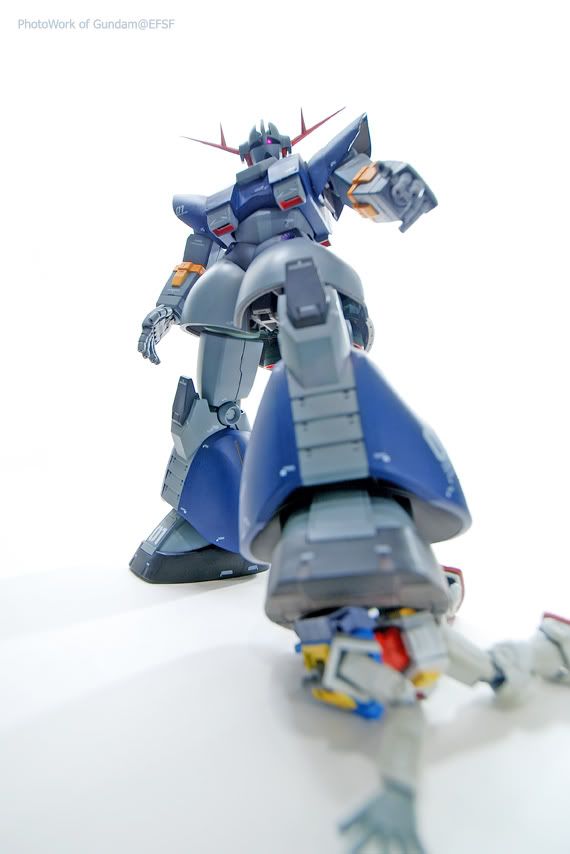 The 2nd last GFF0039 (BTW, I still not yet grabbed the 0040)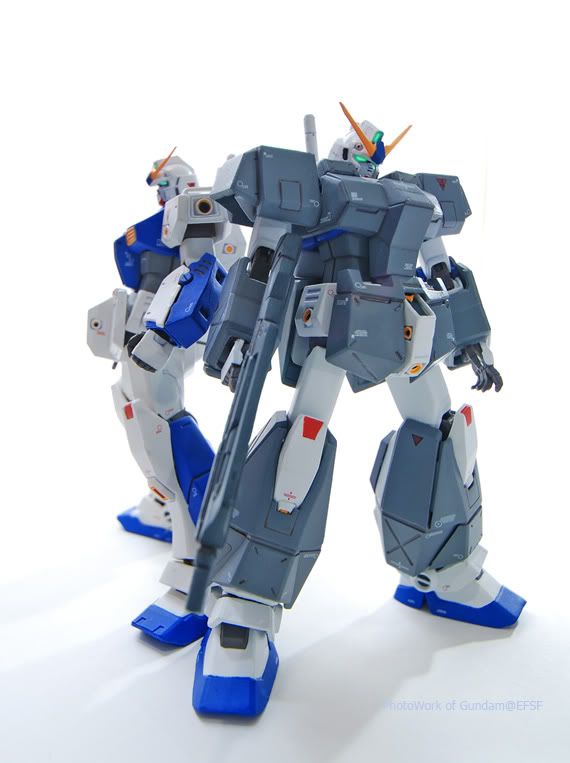 Not a great stuff, but it is the ONLY one in the 00 Region series, & we see Bandai has no intention to release a Gundam in season 2 in GFF format :(
So many memorable scenes- 3 pics for this, OK? ;p

My wish is over their airspace...
Exia盡揷黃金甲!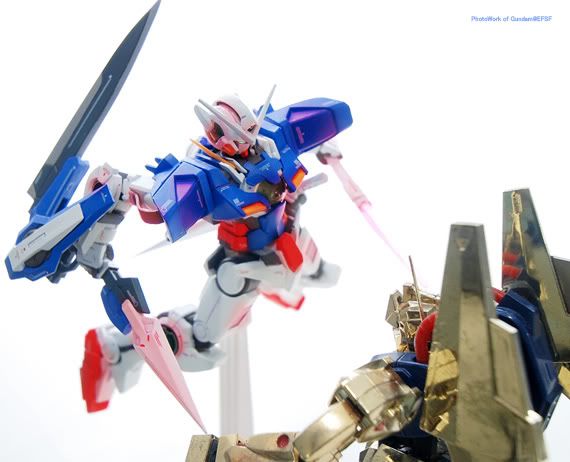 bro 021b17 from TD have retoched a better version! Thanks million!

Hope the GFFN which utilized the 1:100 metal composite tech will bring the new life!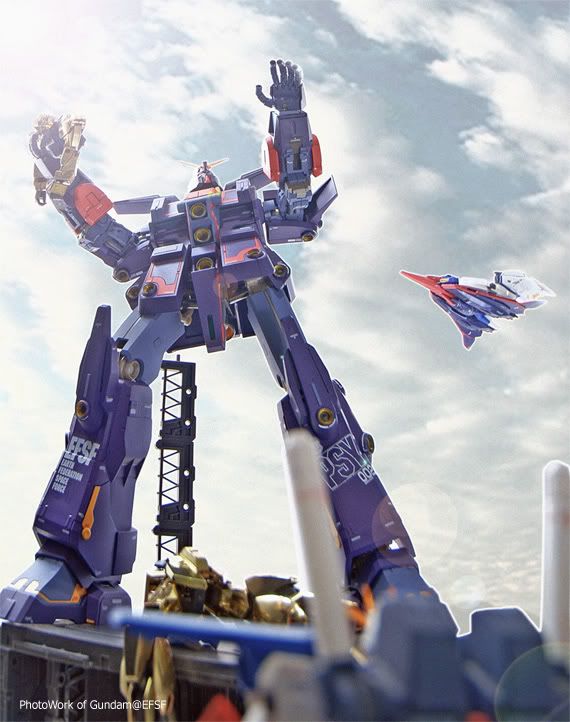 2) Banpresto 景品
Banpresto rocks! May be the design of 景品 is with less constraints, they are really creative & bring much surprise to us!
SCM Ex- Bandai's counter-attack to Revoltech!
Nothing to say! no matter the outlook design, aticulation & price-friendiness are surpreme!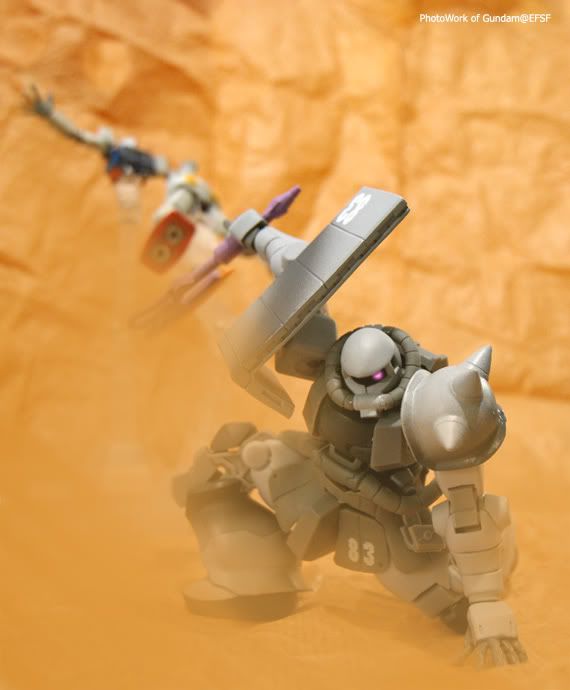 & also the GvG Head series, sad that they are sold at sky price in HK...
And this Knight Gundam, what a cool outlook!
& pretty Anaheim staff
3) 雖搵人砌;模魂常存;以圖會友- My "Way" of "modelling"
My Design Concept > commission to modeler > Intrepret them with my shots
I did it my~~~~~~~way~~~~~
well... for detail, pls. read this thread
http://hk.myblog.yahoo.com/gundam_efsf/article?mid=976
BTW, I am addicted to Korean conversion kit, & planned to have all Amuro Gundam/MS!
Amuro's Unicorn!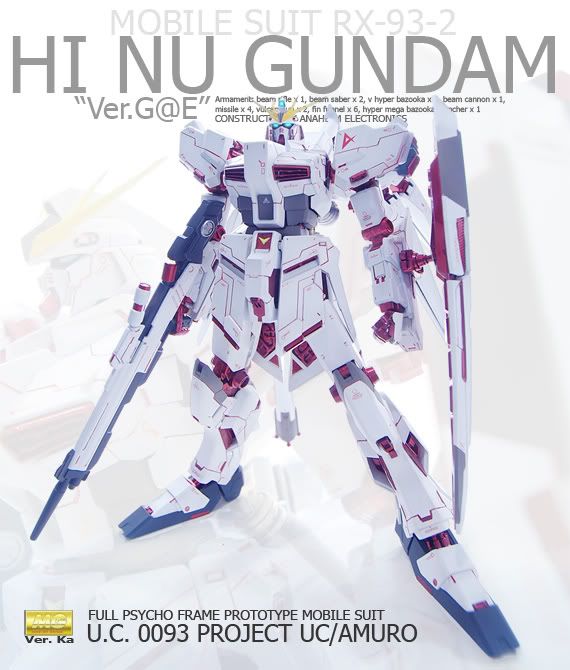 A Slim ZZ, the 20 yr dream!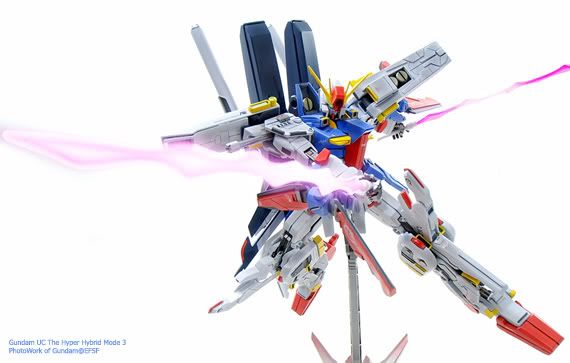 The 2nd Z of Amuro- well, a little regret...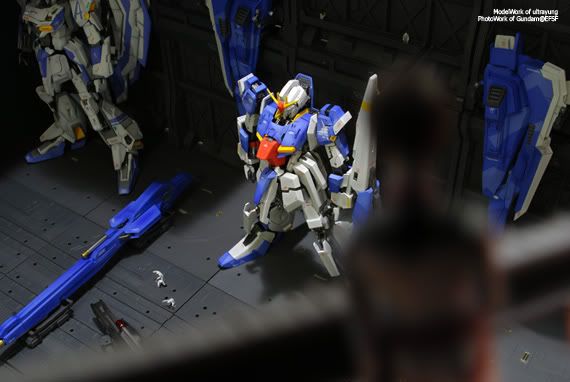 Amuro's NT1
Amuro's ReGZ custom- well.. already sold, stay tune for a better version!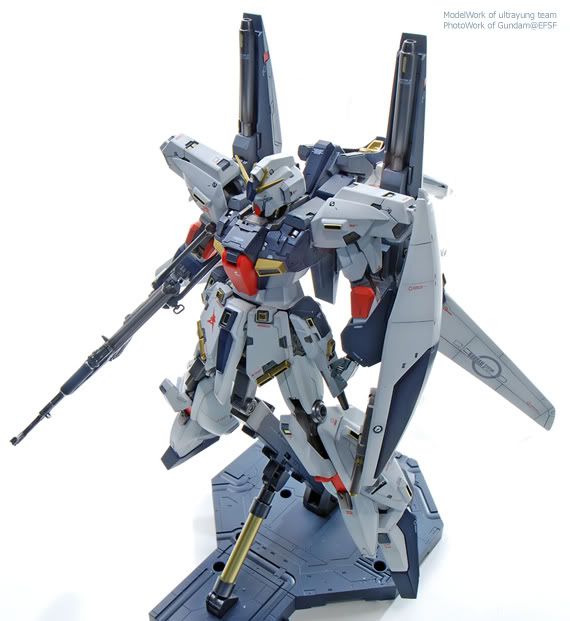 & coming in 2009... Amuro's FA78 ver. Sentinel!
Wow, just copy & paste the above stuff consume me an hour! That's all for tonite & pls. stay tuned for Part 2!